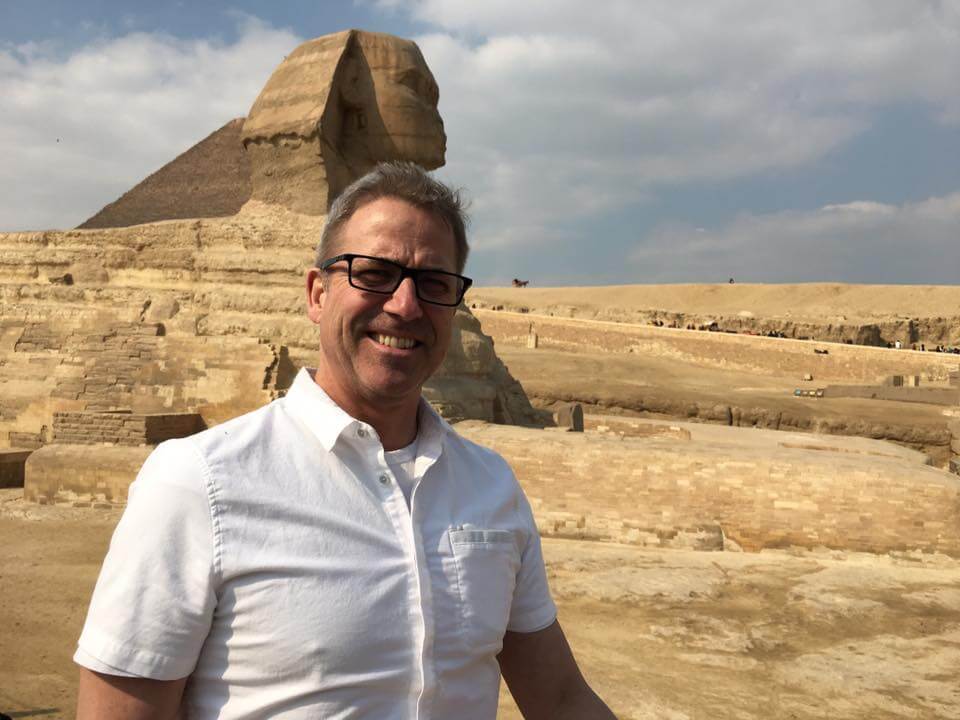 Potential.
It's what drives Rod Miller's every day. The potential to impact one person in the day, knowing that they may go on to impact others, is a fire that he's anxious to share with others. In his current role as the president of Alberta's CPHR, as well as a leadership coach, Miller finds ample opportunity to do more of what he loves in a professional setting. His recent participation in CAUSE Canada's Race to Kabala last month, though, reflects a growing personal desire to be more involved in potential around the globe. 
He'll be the first to admit that he wasn't always a globally minded person. "[Travel] was what really opened up my mind to the world and what it's all about." Yet his experiences aren't exactly the type that you might expect to push someone to embrace development in other countries. "This sounds funny, [but] I was mugged in Mozambique. I had the military there pull guns on me. Then on one of my last trips to Mexico in 2017, I was there when the earthquake hit, on ground zero for a few days… But these experiences built character." He laughs. Clearly, experiences that some would count harrowing, he counts as educational. 
Then Miller continues, recalling one man in particular. "When I was in Equatorial Guinea, I had a driver. This driver lived in Cameroon, which is next door to Equatorial Guinea. He said there weren't really that many jobs [in his area] and so he drove in every Sunday night, and then left every Friday to see his family, and that was how he supported his family." Labour migration is a common story throughout much of Africa, but the man's industriousness left an impression. 
Incidentally, Miller was in Cameroon because of his work at a postsecondary institution, working with local corporations in developing countries, helping to train others up for employment. And it was in this work that Miller found what really made work in human resources so significant. "I'd done HR for a long time, but what I realized was that [these projects weren't] just good work economically, it was good work. We were helping communities thrive. That's how I realized what I loved to do: build people up and see their potential." 
It's why he's a huge supporter of CAUSE Canada. Miller sees the same potential that CAUSE Canada sees, especially in educating girls. Missed Opportunities, a report by the World Bank, suggests that denying education to girls can equate to between $15 and $30 trillion dollars in lost lifetime productivity. Of course, to measure the impact of education alone is the basest means. Education is a unique contribution to quality of life in that girls with education are much more likely to have better family planning, greater gender equality, and greater mobility in life to move out of poverty and go where they want.  
This should go without saying, but education is key to unlocking a person's potential in life.
Yet many are denied this key, especially during the pandemic. We've discussed already the impact of closing schools down and keeping girls at home. Without education, things seem dire and the fight to fulfill potential is a steep climb.  
Still, Miller sees reason to persevere. "On the broad brush, humanity matters. If I can do something that makes an impact on one person today, well, imagine making an impact on one person every day for the rest of your life. How many lives would you touch? [Impact is] not about me taking everything on by myself. It's about being part of a broader work. CAUSE is a small organization, but it does meaningful work and it impacts one person at a time. If that one person has been affected by you, and that one person goes on to do something else, that's a pretty good legacy."