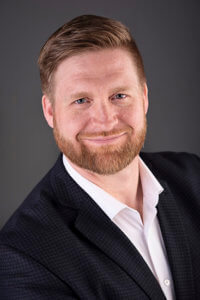 Ed Temple | CEC, PCC, MA
Board Chair
Ed served in pastoral ministry for 15 years with most of that time as an Executive Pastor. Ed brought an outward and missional focus to his leadership both locally and globally. In addition, Ed's reputation was bringing strong strategic thinking with a systems approach to ministry management. Ed continues to serve churches and charities as a coach and consultant.
Ed is passionate about international development and the work of Cause Canada. Ed brings experience from serving as the Director of Philanthropy for Opportunity International Canada, a microfinance organization. As part of this work, Ed oversaw an economic development project partnership between Rotary and Opportunity International which raised over $2.5 million for the entrepreneurial poor in Honduras. Ed is also a social innovator best exemplified in the successful launch of SEEDS (Social Enterprise ExceleratorTM Development System) program to help train over 400 charitable leaders with coaching skills.
Ed is an Executive Coach working for Essential Impact to train leaders with coaching skills and for Creative Coaching to offer executive coaching to a wide spectrum of clients. Ed also works independently as a People & Culture consultant. Ed is a fierce servant developing leaders to reach their potential, operational excellence for bottom line growth and innovation to embrace the ever-changing business landscape. Ed is the President of the International Coaching Federation Calgary Chapter Board of Directors and is a member of Corpath and serves on the Board.
Ed brings a focus on enhancing strong relationships that build towards organizational success. In all of Ed's delivery there is a coach approach complemented with relationship awareness theory. Ed is a Lead Facilitator for the ExceleratorTM Coach model, a 6-time Prism Award winning program and Master Facilitator for Strength Deployment Inventory (TotalSDITM) which focuses on relationship awareness theory.
Ed resides in NW Calgary, is married to Hannah with three young kids (Elijah, Madalyn & Evangeline) and keeps happily busy with the kids in volleyball. Ed enjoys being a foodie with Hannah expressed first at home with a zeal for hospitality and great home cooked food!
Board Members
Ashley Tedham
Heidi Tratnik
Jason Ho
Pamella Manning
Sochi Iwuoha