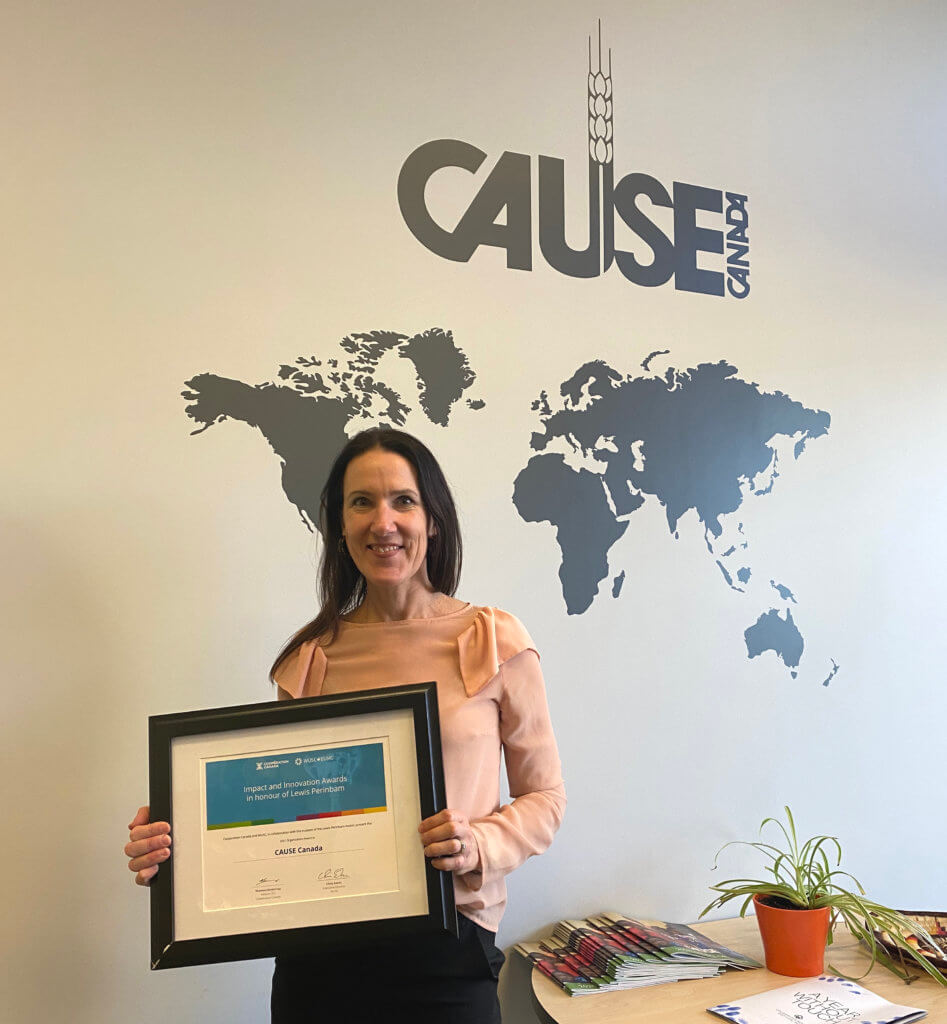 We are thrilled to share that CAUSE Canada has been awarded the 2021 Innovation and Impact Organization Award from Cooperation Canada and World University Service of Canada (WUSC) for our work to eliminate child marriage in Sierra Leone.
In 2021, our teams in Sierra Leone tested a solution aimed at eradicating child marriage. Currently, 39% of girls in the country are married before age 18 and 13% are married before age 15. The innovation sought to eliminate the demand for child brides by focusing on men – educating them about the risks of child marriage for girls, their families, and their communities.
The innovation reduced child marriage by 92-95%, proving that an effective approach to eliminating the demand for child marriage is to support leaders to educate men seeking child brides about the risks of early marriage for girls, their families, and the communities.
Each year, Cooperation Canada recognizes outstanding individuals and projects in the sector with three awards, the Karen Takacs Award for women's leadership, the organizational and individual Innovation and Impact Awards in honour of Lewis Perinbam (in partnership with WUSC and the trustees of the Lewis Perinbam Award). The project was funded by the Fund for Innovation and Transformation in partnership with the Government of Canada.