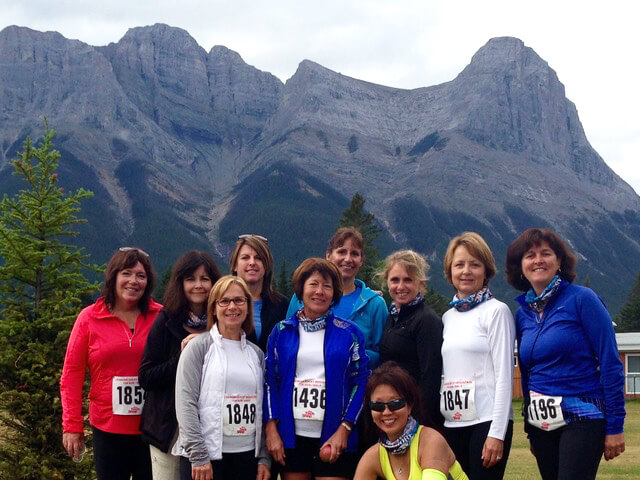 Sunlight. Fresh air. Camaraderie. CAUSE. For Karen Horsley, these are the reasons why she's been participating yearly in the Canmore Rocky Mountain Half Marathon, since 2006. A nurse by training, Karen traveled to Honduras to develop a cultural immersion course, and witnessed CAUSE Canada's work firsthand. Since then, other members of her fundraising group, Hearts of Women, have also traveled with CAUSE Canada's executive director Wendy Fehr to Guatemala, to see CAUSE Canada's work in infant clinics, microfinancing, and clean water. Karen believes that anyone with an interest in women's programs should be supporting CAUSE Canada. "I've been able to see all that they do… we know the money supports all the great programs and the people living in the three countries that CAUSE Canada supports."
On September 8, 2019, Karen and others from Hearts of Women will be walking and running once more to raise money. This year, funds raised will support maternal, newborn, and child health in Guatemala and Honduras. Interested in the work, but not the running? Sign up to volunteer or sponsor our Executive Director or her 7 year old son, Emmett! 
For more information on the marathon, visit www.canmorehalfmarathon.ca.
Article written by CAUSE Canada Volunteer Writer, Andrea Lai.